Video Therapy Sessions
Are you going through relationship challenges right now?
I provide video therapy for clients who want online counseling sessions during these COVID times.
I have 28 years experience helping clients manage anxiety and make positive adaptations to change. I am deeply trained in Couples Communication, Conflict Resolution, Emotional Intelligence and Trauma Recovery Counseling. My professional info is on the About Me page.
If you need some support and a calm, soothing, helpful therapist in your life right now email me and let's see how I can help you.
I specialize in Couples Therapy, Marriage & Premarital Counseling as well as Relationship Help. I also work with Individuals on some select issues. You may find that even though the Corona Virus has stopped certain aspects of daily life it hasn't eliminated some of your ongoing issues. In fact the stress may cause some issues to get worse.
Nothing hurts like constantly stumbling over the same old conflict with your partner, when all you really want to do is be close
It's hard to concentrate or have a lightness to the day when relationship struggles drag you down.
We fall in love with people who are different enough from us to create a spark. It's that "completion feeling" of interest & fascination. We feel sad & confused when the spark burns instead of warming us. It's a baffling betrayal to our emotional logic that we can deeply love someone that we frequently fight with & sometimes emotionally dread.
There are often small twists in the moment of a conflict that determine whether it will escalate or just be a bump
The good news is that conflict resolution has proven methods that work. It's learnable & helping Couples learn it is something that I specialize in.
If you want to shorten the problem moments & solve things more cooperatively then Couples Therapy with an emphasis on Conflict Resolution might be a good fit for you. Stop walking on eggshells or avoiding for fear of a blow-up. Give yourself the gift of more peaceful coexistence.
During COVID/Corona Virus times- if needed -I am offering a sliding scale of up to $30 dollar discount on my 60 min video session in order to make life easier to you
See my dedicated page for all fees and package deals.
I am happy to help you resolve issues and maintain a positive forward momentum during this difficult time.
Email me for information.
Stay safe and be well.
Email is the best way to reach me
I look forward to hearing from you.
Warm regards,
Dona Laressa Desmond, PhD
CPC CA LMFT
Here are my other websites
www.couplescounselinglosangeles.com
www.premaritalcounselinglosangeles.com
www.infidelityrecoverycenterforcouples.com
www.desmondbusinessconsulting.com
Counseling Help via Video Sessions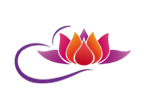 Affordable video therapy sessions
$30 discount on 60 min video session if needed during COVID